Our Story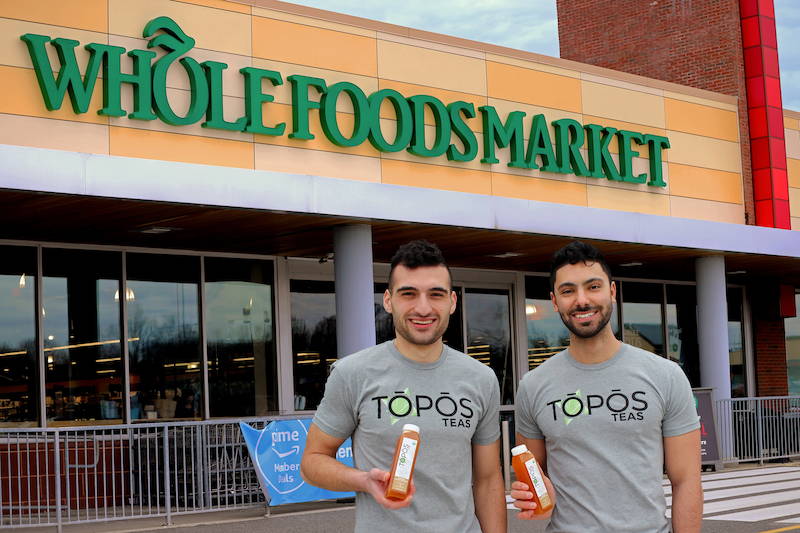 Imagine a professional swimmer (go on, close your eyes). Most likely, the first picture that comes to mind is a dude in a skimpy speedo racing every four years at the Olympics. Well, this was Kayvon's dream (seriously), and he went to college at Montclair State University to chase it. But, more practice led to less time. Less time led to more stress. More stress led to junk food. Sound familiar?
Kayvon's olympic dreams evaporated along with 1/3 of his body weight, and shortly after he was diagnosed with a lifelong digestive disorder: Ulcerative Colitis. When he moved back home, he started researching things to help rebuild the gut microbiome and introduced it to his long-time friend, Mike. The two saw an opportunity and got thinking.
Mike's dream was to play in a rock band (seriously), but starting a tea biz was the next best thing. Tea seemed like the perfect delivery vehicle for this rejuvenating tonic, but making something that actually tasted good with clinically-backed ingredients wasn't easy.
After years of groundwork, Topos finally combined healthy ingredients and the sweet pool-side vibes we expect in canned tea (plus the added bonus of fun bubbles). This perfectly sippable tonic magically lands at less than 4 grams of sugar a can and is meant to be enjoyed morning, noon, and night.
Whenever your tea-time, make it pop.